PRICING
Basic
Pay as you Go
Standard
Best Value
Custom
Pricing
$35
$40
$130
$250
You Tell us
Included Minutes
30
.95/Min
100
250
Included in package
Per Second Billing
24/7/365 Service
Immediate Activation
Appiontment Scheduling
Auto Anncouncement
Delivery via Email
Delivery via FAX
Delivery via live voice
Delivery via text (sms no reply)
Delivery via Web
Live Operator answer
Transfers/Patching
Local numbers
Music on hold
No Contract
Overflow announcement
Toll Free Numbers
On call Web access
Premium Services
HIPAA Compliant Delivery
Call for Pricing
Managed On call
Call for Pricing
Voicemail Services
Call for Pricing
* Price per additional minutes is $0.95.
** One time account creation fee for all accounts except the Basic.
Prices start at less than $35.00
Our pricing is based on call volume so you don't have to pay for service you are not using. Let's compare us to an employee hired at the Federal minimum wage: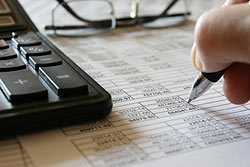 Federal minimum wage = $ 7.25 per hour
@ 40 hours / week = $ 290.00
($7.25 * 40 hours)
Which is the equivalent of $580.00 per biweekly pay or $1,160.00 every 28 days.
Our average (medium volume) client pays $135.00 every 28 days.
$1,160.00 - $135.00 = A savings of $1,025.00
Please complete the following form for a quote.
Communications Center, Inc. :: PO Box 868 :: Franklin, PA 16323 :: Phone: 814.437.1049 :: Toll Free 1.800.373.7750 ::